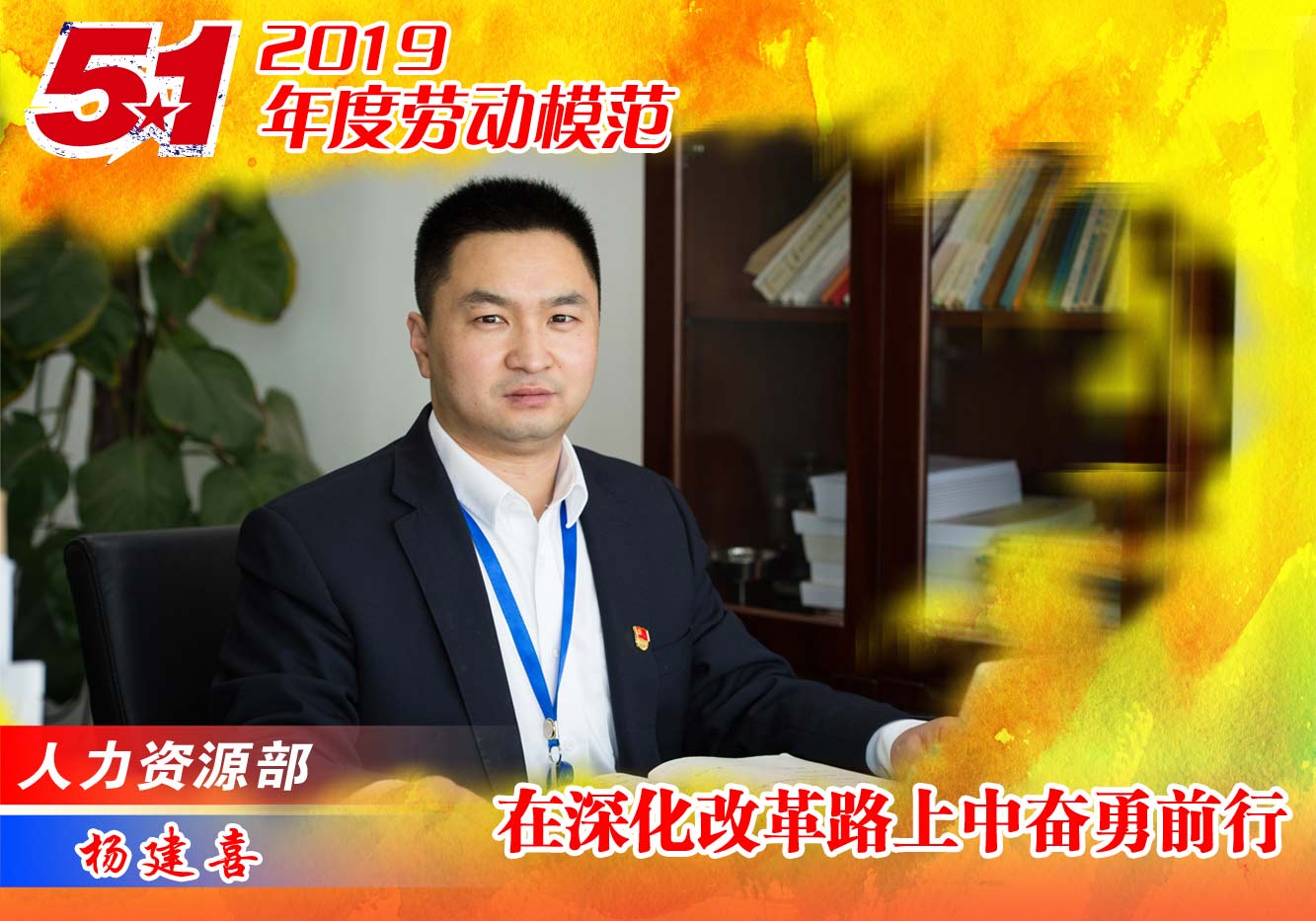 Yang Jianxi, born in 1981, is the director of HR Department. He actively implemented the company's relevant reform arrangements, boldly explored a lot of effective work, which effectively promoted the implementation of the company's reform measures and stimulated the internal power of the company.
He strengthened the system construction and structured top-level design to lay the foundation for profound reform of CC6. Deepening the reform was one of the key tasks of CNCEC in 2019. Faced with the need of deepening the reform, Yang took the initiative to build a system based on key businesses by checking loopholes and establishing rules and regulations, so as to fill the gap of non-standard and blind spots in system construction. Yang led the department to keep up with the pace of CNCEC and CC6's reform, constantly consolidate the basic system construction, and provide institutional support for the company to further promote the position adjustment and reform of management staff, implement differentiated salary policies for relevant personnel, and standardize the selection and employment of employees, so as to effectively promote the implementation of the company's reform objectives.
In terms of salary welfare reform, Yang analyzedthe weakness of company compensation benefits andcarried out more safe and feasible reform schemeafter repeated calculation, which laid a foundation for gradually solving some long-standing problems. Meanwhile, based on the actual situation of the company, he raised the wage standard reasonably. This compensation and welfare reform was the most vigorous adjustment in recent years, and also the most far-reaching reform for the company and employees.
In order to further deepen the reform of the talent management system and build a streamlined and efficient organization, Yang carried out the re-recruitment work for all positions in CC6's headquarters. The HR Department organized all the processes of recruitment and finished the whole work successfully. At the same time, Yang actively promoted the reform to branches and subsidiaries and successfully completed the open competition for relevant leaders and persons in charge of overseas marketing.
Through in-depth research, Yang completed the deepening reform of employee performance appraisal and distribution mode, which changed the old mode of "equal distribution" of performance award. The award was preferred to those who made great contributions, and the income gap was reasonably enlarged to some extent, so as to implement the incentive system of "More Pay for More Work".
As a construction enterprise, the existing problem in labor relations has always been a "malady" for many years. Therefore, it was imperative to deepen the reform of labor management. Through repeated discussions with relevant government departments, labor service companies and functional departments, Yang formed a pilot program, laying a foundation for the further reform of the company's labor management. At present, the pilot work is progressing in an orderly manner. The reform will be of far-reaching impact on the company's labor.