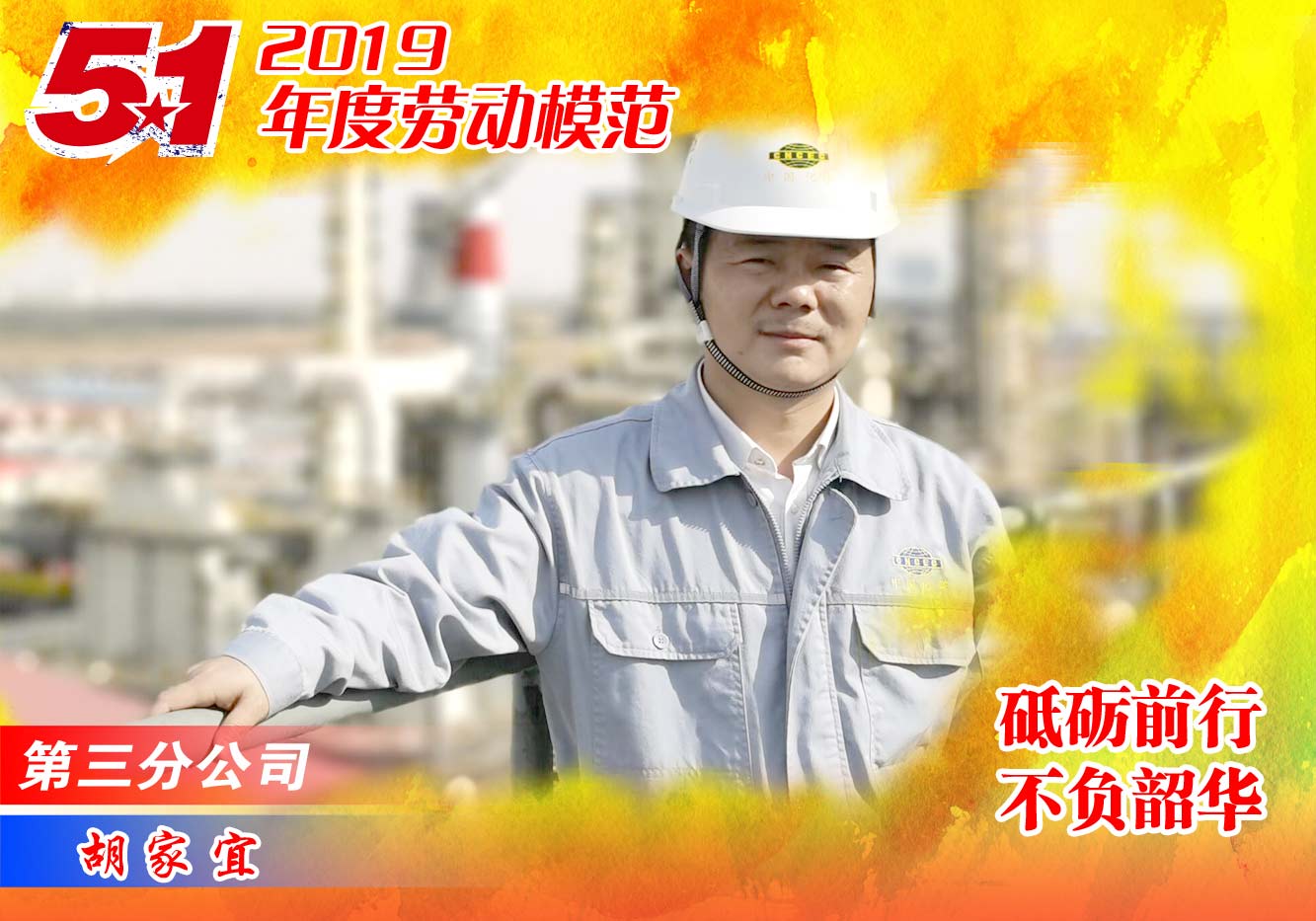 Hu Jiayi, 35 years old, has been working in CC6 for 13 years. He is now the deputy manager of the Third Branch.
In 2006, just graduated from university, Hu was assigned to the construction team as a technical worker. At that time, single line drawing was often hand-drawn as construction software was not available. In daily contact with the workers, he realized that the single line drawings could improve the quality and efficiency in the pipeline construction, so he actively consulted with the owners, design companies, technicians and workers. In just two months, he painted more than 2,000 single line drawings by hand in the on-site container office.
With his hard work being approved, Hu was quickly promoted to be a leader of the construction team. On this position, he presented his management talent. During 3 years of endeavor, he created good benefits while ensuring the construction schedules.
In 2010, Hu began to work as the chief engineer of Inner Mongolia Mengwei Science and Technology PVA project and to learn making proposals. In a project settlement dispute, he led colleagues to quickly find relevant documents, check quotation information, and collect the construction process documents with construction dates, thus solved the settlement problem smoothly. After the completion of the settlement, he communicated with his colleagues and summarized his experience in time to improve the management system, which also accumulated experience for his follow-up work.
In Baofeng Air Separation Synthesis Project, in order to relieve workers' stress and improve work efficiency, Hu vigorously promoted the technology of "QR Code Database", "Sky Eye" and "Smart Site" and big data management.
He organized the technicians of the project department to use the "QR Code Database" to create a unique "ID card" to each component of the project, which contained installation location, acceptance results, construction drawings and other information. He also attached the QR code on special workers' helmets. By scanning the code, the information of construction team, the person in charge of the construction team and the worker's work certificate could be obtained, which was widely praised by the construction team and the Owner.
Hu installed "Sky Eye" monitors and built "Smart Site" platforms in order to follow workers' operation and construction condition on site. Moreover, he built a VR safety experience center to carry out safety education better.
Hu organized recreational and sports activities for employees every month like hiking, watching movies, making dumplings, basketball match, etc. Many new staff considered him as an elder brother. In the crucial period of Baofeng Project, many workers chose to stay and work together with him instead of going home for the Chinese New Year.