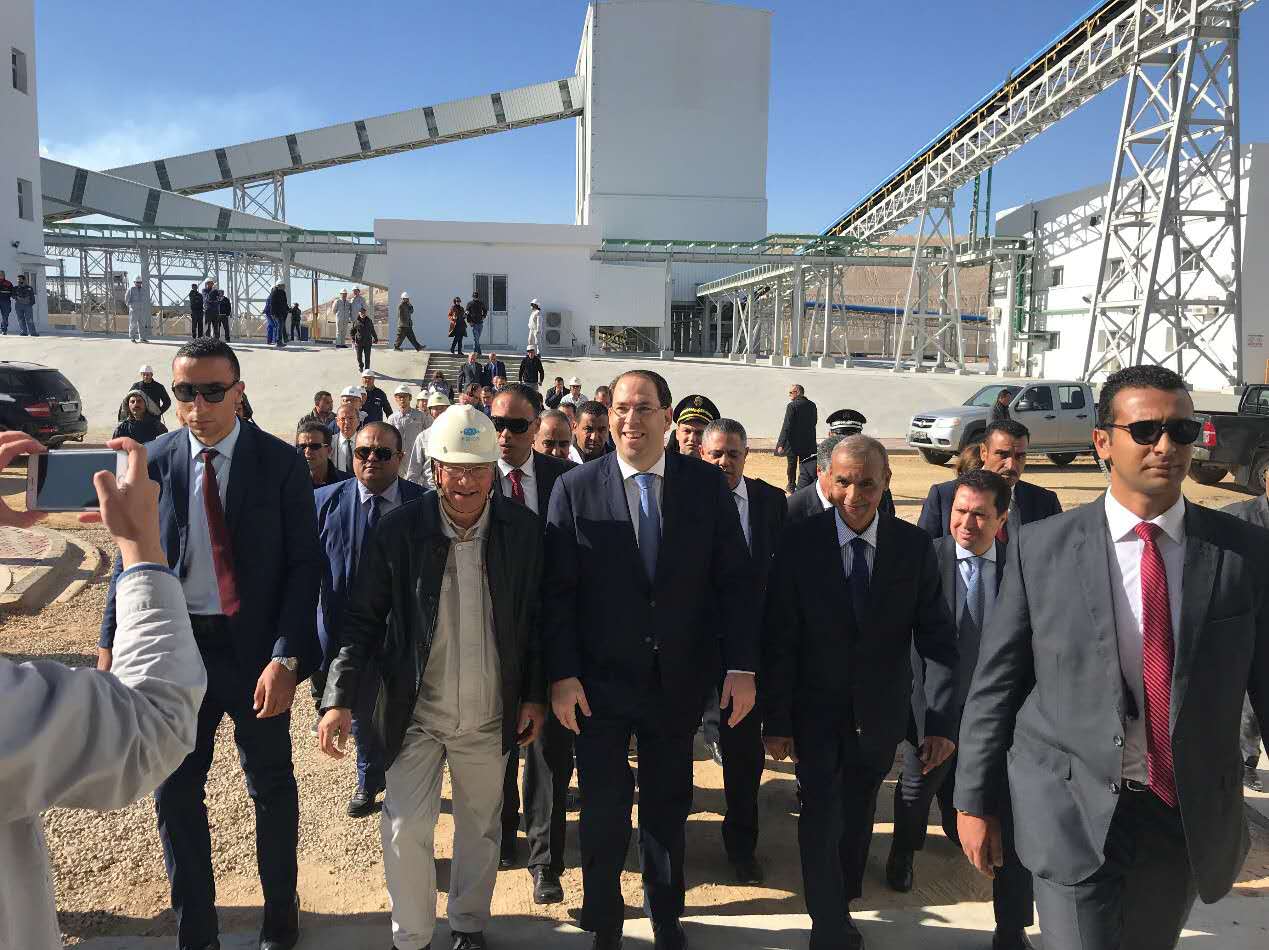 In the morning of November 30, Tunisian Prime Minister Youssef Chahed, accompanied with Minister of Industry of Tunisia, CEO of GCT, GCT Gafsa Regional Manager and other relevant leaders, visited the site of GCT Madeira TSP Project undertaken by CC6.
In an interview with the local media, Prime Minister Youssef Chahed said that the TSP project is a modern factory in Tunisia, and its maturing and finished products warehouse is the largest industrial plant in Tunisia. CC6's standardized construction reflects the strength and good image of Chinese enterprises and realizes the goal of developing modern industry in Tunisia. Prime Minister Youssef Chahed thanked CC6 and all the workers on the site for their hard work.
The project is of strategic importance to the Tunisian economic development and the improvement of local people's livelihood. At present, the Tunisia Sulfuric Acid Project has stepped into the stage of start-up preparation, and it is planned to start production at the end of the year. The TSP Project has reached the mechanical completion conditions. The arrival of the Tunisian Prime Minister this time has created convenient conditions for the follow-up launch and handover of the project.
The 400,000-ton/year TSP Project of GCT is the third project undertaken by CC6 in Tunisia. CC6 contracted all civil, installation and electrical work of the project, including main plant structure, equipment foundation, steel structure, equipment, pipelines, E & I, telecommunications, fire-fighting, water supply and drainage, painting and insulation, HVAC installation and commissioning, etc.